Welcome to Scorpion Class!
Welcome to our class page!
Scorpion class is one of the Year 6 classes at the Isle of Ely Primary School. On this page you will be able to read about our curriculum and learning activities.
Adults in our class:
Ms Louise Bradshaw-Campbell Mrs Hannah Delgrazia
Class Teacher Learning Support Assistant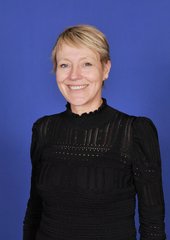 We have PE on Monday (outdoors) and Thursday (indoors). Please ensure that your child comes to school in their PE kits on these days with layers for any unpredictable weather! This half term, the children will be taught tag rugby and badminton.
This half term, we will be learning:
| | |
| --- | --- |
| English | This term in English, we will be exploring a warning story based on a famous fairy tale. We will be considering how changing the language and features can make the story more suspenseful and therefore better suited to an older audience. We will be focussing on how to use expanded noun phrases, adverbials and figurative language to create an atmospheric setting. After that, the children will be looking at creating recounts in the form of a news report. We will focus on chronological order, adapting our style to suit the purpose and using reported and direct speech. Within both topics, the pupils will be using story-mapping, boxing up and innovating the text before producing their own versions. |
| Maths | We will start the year by revising our understanding of place value and partitioning numbers up to 10,000,000. We will then move on to refining our use of written calculation methods for the four operations. |
| Science | During this unit children will build on their knowledge of the circulatory system from Year 2. They will learn that William Harvey was a doctor who suggested the heart was at the centre of a circulatory system that moved blood around the body. They will learn that, because of his work, scientists and doctors now know that the heart and blood vessels are parts of our circulatory system and that our circulatory and respiratory systems keep us alive. We know that our heart is divided into four chambers and blood enters and exits the heart. As the heart beats, it pumps the blood out to the lungs for a new supply of oxygen. Blood vessels, called arteries, carry oxygen-rich blood away from the heart. Blood vessels, called veins, carry blood back to your heart to be pumped to the lungs for more oxygen. Children will learn the importance of each part of the circulatory system including arteries, veins and capillaries |
| History | This half term we will be studying the Victorian era. The children will be learning about the introduction of the Poor Law and the Education Act as well as events such as the Great Exhibition and the scientific and engineering innovations that took place during this period. |
| Geography | During this half term, the children will be revisiting and building on their knowledge of spatial sense. They will looking further into map reading and time zones as well as exploring the Arctic and Antarctic circle in more detail. |
| Physical Education | We will be developing our tag rugby skills and badminton skills during our lessons this half –term. |
| Religious Education | Our lessons this half term will explore the Buddhist religion. The children will explore the eight fold path and read some Jakarta tales which demonstrate the qualities Buddha lived his own life by. They will also be looking at a Buddhist temple. |
| Music | A unit of work that explores the music and composers of the Baroque Period and investigating the structural and stylistic features of their work.. |
| Personal, Social and Health Education | This half term we will be learning about 'rights' and 'responsibilities' and thinking about why these are important. We will be discussing how they different for children and adults; we will also learn about the role of the Government and how laws are established in the country. |
| Art | Our lessons this term will explore prior knowledge of colour, line, texture and shape. We will recap harmonious and complementary colours and how colour can convey emotion. We will also look at how artists include implied and actual lines in their work before observing, drawing and painting natural objects. |
| Computing | This half term we will be learning about why coded messages were used during World War 2 and the role of the codebreakers at Bletchley Park in decoding them. The children will explore various cipher codes in closer detail and learn about how significant individuals have contributed compute science. |
| Spanish | During this half term, the children will revisit some of the core language they learned last year (e.g. asking and answering their name, where they live, greetings and days of the week). The children will also be introduced to names for rooms in a school and nouns for classroom objects. |
Knowledge Organisers
At the Isle of Ely Primary School, we use knowledge organisers as a tool to help our children learn more and remember more and to allow parents and carers to support their children's learning. In our knowledge organisers, you will find essential knowledge, key dates, important vocabulary and key figures. The knowledge organisers can also be used as a fun assessment tool which will help children to see the progress they have made.
Weekly Newsflash w/c 11/09/23
The children have had a great second week at school and have really started to settle into Year 6. In English, we starting to explore our model text based on the fairy tale of Little Red Riding Hood. We started to read the text as a reader, dissecting the sentences for metaphors, similes, and varied sentence openers. In maths we have continued with place value looking at number lines and how we can compare and order integers. The children had a great time playing the Canon in D by Johann Pachelbel on the glockenspiels. They also continued their learning journey in science with exploration of the heart and understanding the key components of the circulatory system.
Weekly Newsflash w/c 03/09/23
The pupils of Year 6 made a fantastic start to the term. They all arrived looking smart and ready to work hard. This was a good thing as we introduced them to a famous narrative poem, The Highwayman by Alfred Noyes. We read it, examine the structure and had a go at writing our own verse. In Maths, we learned to read and write numbers up to 10 million. We partitioned them and described each parts. In Science, we began our learning about the circulatory system by sharing our prior knowledge. In art, we learned to mix brown. In History, we worked as a group to insert key events onto a timeline.